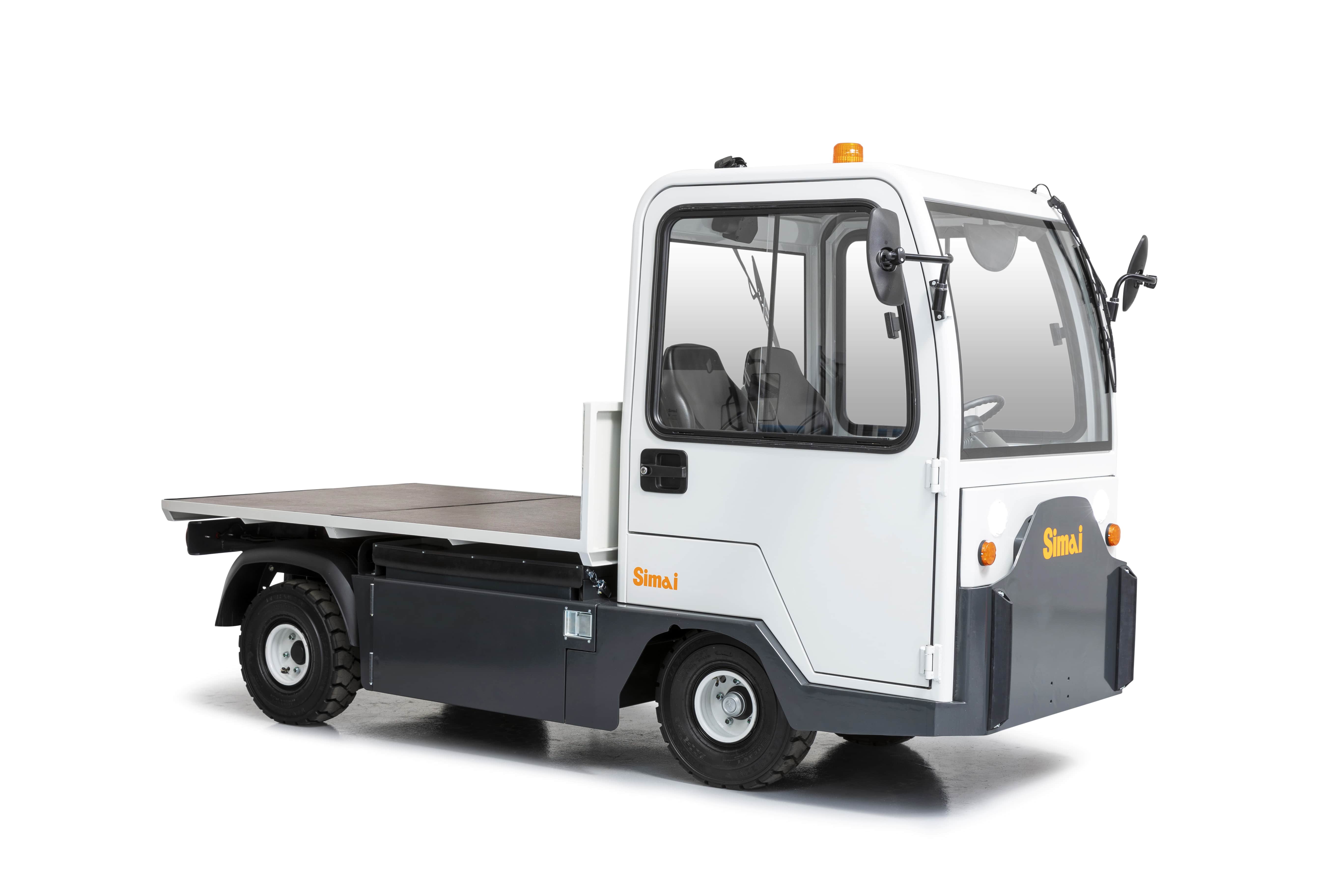 The PE20.1 is a small-sized sit-on 4-wheel platform truck. It is designed for applications where a "multitasking" vehicle is required, such as production site maintenance.
Suitable for both outdoor and indoor applications, the PE20.1 is equipped with a loading platform that can be customised according to customer needs, allowing the assembling of equipment for production site or railway maintenance.
The suspension ensures excellent stability of the load placed on the platform. With its 2 new motors positioned on the rear axle, the PE20.1 can tow trailers of up to 10 tonnes in total.