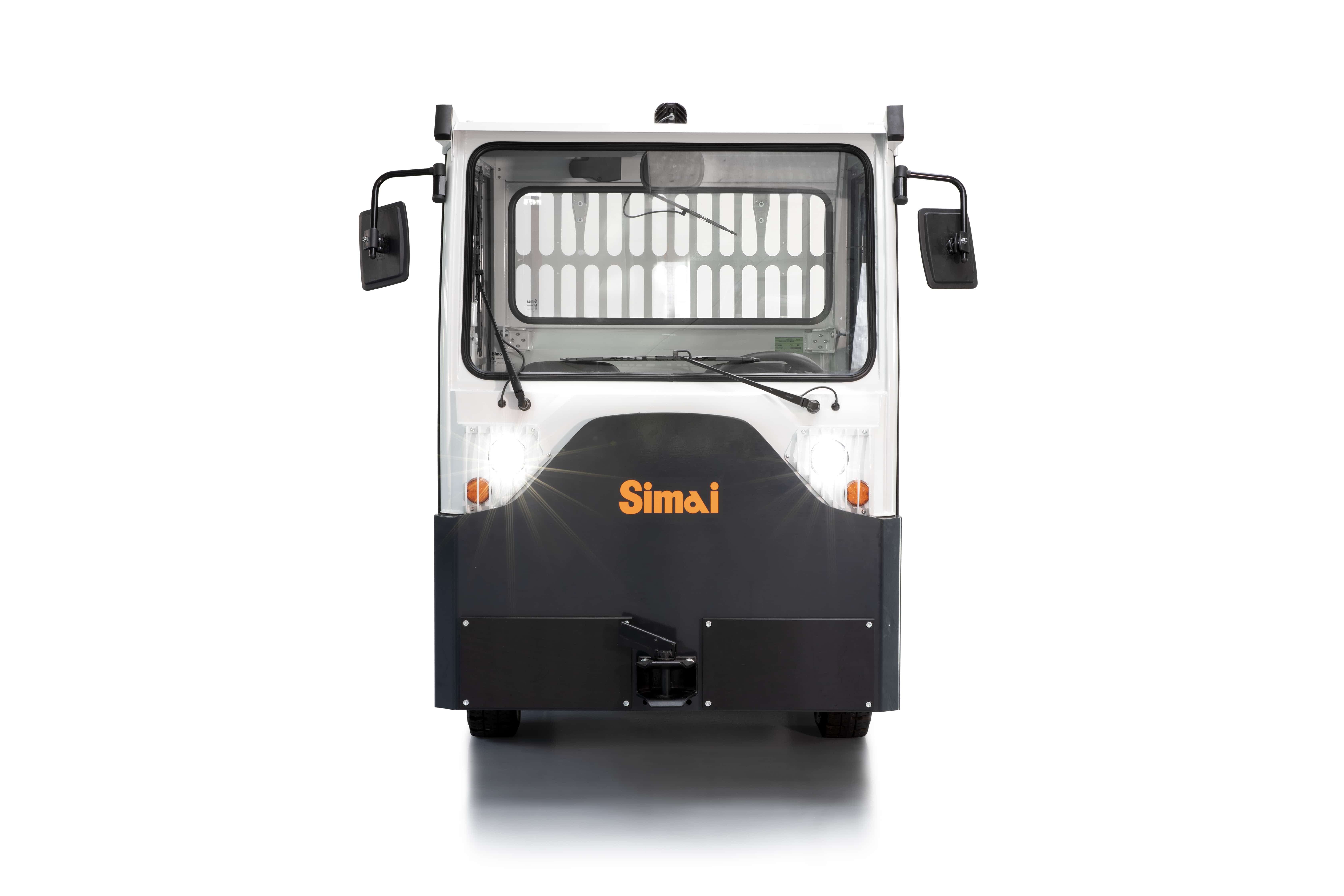 Developed according to the requests of the drivers in airports and industrial handling, the new TE252 joins today SIMAI's standard range after being shown for the first time during Inter Airport Europe Exhibition last October. Combining power, efficiency, ergonomics and safety with innovative technologies, SIMAI TE252 is designed to optimize productivity of your heavy duty horizontal handlings.

The design and production follow strict high quality standards, to provide the drivers the best comfort and improve productivity. All solutions applied, from LED lights to battery capacity, have been chosen keeping in mind the crucial issue of granting top quality while reducing the Total Cost of Ownership.
The electromagnetic automatic parking brake, normally engaged when the accelerator is not active, can be easily disengaged by the operator whenever the units needs to be towed away from the ramp, without harming the transmission and the motors.

Also the design factor was touched by SIMAI. The new SIMAI TE252 has the "family feeling" of the SIMAI brand in its main appearances, integrating unique options like the headlights protection grid in a fluid design flow.
The new SIMAI TE252 can be equipped with Li-ION battery, augmenting operating autonomy and allowing the opportunity charge typical of Airport Handling exploitation without harming the battery, providing a potentially 24 hours / 7 days active tractor.

Always a step beyond, the new SIMAI TE252 can be equipped with an innovative electric "steer-by-wire" steering system, making it ready to be transformed in an AGV unit with ease.